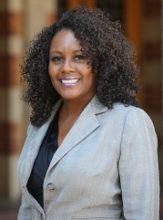 Greetings Colleagues, Guests, and Partners:
Social unrest, racial injustice, racial outcome disparities, and racism are not new to our nation. However, the global COVID-19 pandemic exacerbated institutional forms of oppression and marginalization, as evident in the disproportionate impact of the COVID-19 pandemic on racially minoritized people, widening educational racial equity gaps, and ever-increasing food and housing insecurities among racially minoritized students in community college. What is more, the global COVID-19 pandemic magnified the prevalence and public display of xenophobia, and we continued to see acts of hate and violence perpetrated against racially minoritized people, women, and members of the LGBTQ+ community.
We all have witnessed how the previously mentioned atrocities impact our community college students. For example, hearing the voices of students through our Healing Circles illuminated the pain that many of them were feeling as they watched a nation of civil discourse unfold through the attacks on the US Capitol, the increased attacks on our Black/African American, Asian American Pacific Islander, and LGBTQ+ communities, and the final DACA ruling that halted the processing of new applications.  These are only a few examples of how many of our community college students feel about, and have been impacted by, the COVID-19 pandemic, worsening racial injustice and outcome disparities, and the insurrection at the US Capitol.
These student testimonies serve as a reminder about the importance of our work. There is no other time in history where leadership mattered more as community college practitioners. Your bold leadership is needed now to accelerate our individual and collective pursuit of racial equity and anti-racism. As Chief Student Services Officers, we must be bold, courageous, and unapologetic about bringing change for social justice and racial equity and using our positions of influence, power, and privilege to transform the lives of our 2.1 million community college students.
As leaders, I encourage you to join me in bringing the voices of our marginalized students into the conversations for change. Like you, I believe that Student Services leadership plays a pivotal role in providing the required professional learning, rooted in racial equity, social justice, and student success, to our colleagues and respective institutions.
"Come Back Stronger and Better than Before."

Lataria Hall, Ed.D.
Vice President of Student Services, Fresno City College
President, California Community College Chief Student Services Officers