CSSO is pleased to invite you to our 2020 Conference, "Making the Promise a Clear Reality: The Relentless Pursuit of Student Equity & Success." Our annual conference is an opportunity to collaborate with colleagues, to learn from those whose innovative and successful ideas are paving the way to increasing student success. Up to 600 representatives from student services, instruction, categorical programs, the State Chancellor's Office, and a myriad of other constituents will convene virtually. We look forward to seeing you online!
Program of Events
The pre-conference institute sessions are scheduled for Tuesday, September 8th (see further below for details). Core conference activities begin in the afternoon on the 8th and run through Thursday, September 10th. For details, click on the documents below.
Registration
Conference registration rate is $565 regular and $150 for a pre-conference institute session.
SPECIAL VIRTUAL ENHANCEMENT: All registrants will be provided with a 2 for 1 opportunity allowing you to register a 2nd virtual attendee at zero cost if you are already registered for the conference. Your 2 for 1 code (to register your 2nd attendee) will be emailed to you immediately after you register and we encourage immediate registration of your guest in order to meet the deadline...
You may register for the full conference, full conference plus a pre-conference institute session or a pre-conference institute session only. IMPORTANT NOTE: See below for details on institute session options before registering. CSSO does not offer one day registration options except for presenters who are presenting same day and are unable to participate in the entire conference.
NEW! You may register multiple people at one time! Once you've started the registration and entered the first person, simply click on "ADD ANOTHER PERSON." Also, when you see the DISCOUNT CODE box, simply ignore it unless you have been given a code. Codes are inserted into the box but apply to very few.
Cancellation Policy:
No refunds will be offered on cancellations made after August 21, 2020. In the event you registered by check and haven't yet paid, you will be billed and held responsible for full payment event if you cannot attend. Substitutions are welcome and may be made in writing up to and including September 4, 2020 (until noon), without penalty.
Pre Conference Institute
For the $150 fee, you may sign up to attend one of six different options at the time you register. The fee includes the session and materials (as appropriate). The sessions are scheduled to run from 8:30 a.m. to 12:00 p.m. on Tuesday, September 8th. TAKE A LOOK AT THE SIX OPTIONS
Questions?
Though we do our best to respond within 24 hours, please allow up to 72 business hours for response (immediate response during the conference). For assistance with…
Conference Registration: Shannon Qualls at squalls@meetingwise.net
Sponsor Information: Stacey Boswell at sboswell@meetingwise.net
Presenters / Speaker Needs: Kara Livingston at klivingston@meetingwise.net
INFORMATION SPECIFICALLY FOR REGISTERED CONFERENCE PARTICIPANTS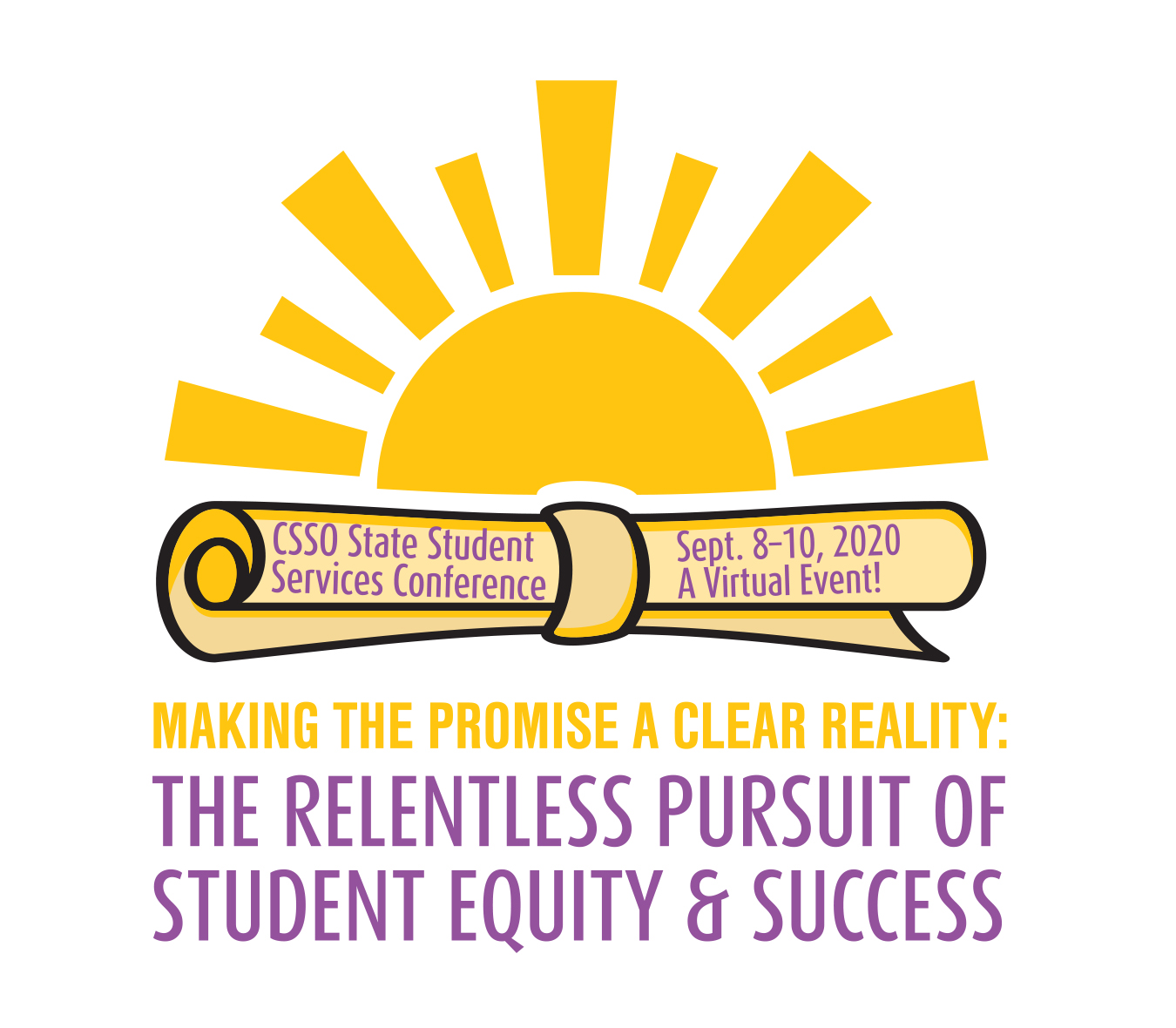 Know Before You View (KBYV) Emails
You should have already received TWO final details emails from us and the third will be emailed on Friday, September 4th. There's a possibility of an additional email on Tuesday, September 8th before the pre-conferences institutes start at 8:30 a.m. PDT. If you did not receive these emails, there is a possibility they went into your spam / junk mail so please be sure to check there first. If there is still an issue, please note that the most critical information from the emails is included below and email admin@meetingwise.net if you would like the emails forwarded to you.
Conference App / Meeting Platform & Zoom Links
Be SURE to download the Socio Conference App (see below) asap so that you may test and experience it BEFORE you need to log into your first session on Tuesday. Note: The Zoom links and presentations are still being loaded into the app but they will be fully in place by or before noon on Monday, September 7th.
Your "go to" source for everything conference – complete at a glance agenda, conference program of events, presentation information, surveys, Zoom links, sponsor information, bookstore and so much more! Post-conference session recordings and chat / Q&A summaries will be accessed there as well. And… it provides you with connectivity — with each other individually and… you have the option to set up groups.
Download the CSSO 2020 Conference Official Event App for iPhone or Android by clicking the button below or by searching in the App Store/ Google Play Store for the Socio Event App.
After the app is installed, please Sign Up and setup your Profile. You will want to sign up & set up your profile using the email that you used to register for the conference!
Go to the Events Tab and select Search for an Event
Search for and find CSSO 2020 Conference
The Conference app may also be accessed via your Desktop or laptop by clicking on the link below.
Remember, be sure to download the app — on all devices you may be using — NOW! Take time to familiarize yourself with all of the features prior to conference start on Tuesday, September 8th.
HAVING CHALLENGES? Contact Stacey Boswell at sboswell@meetingwise.net. If you are having trouble it may be that there was an input error in your email address when you registered. An easy fix! IMPORTANT: If you are not registered for the conference you will not be able to access the app. The app is only accessible by registered email addresses.
The conference app makes accessing our Virtual Conference quick and efficient via your device of choice — desktop, laptop, tablet and / or cell phone!
To access your conference sessions via Zoom (click HERE a demo):
Open the app
Select "Agenda"
Select the session you want to attend
Once the session is open, scroll down and you will see the Zoom link at the bottom
Click on the link and enjoy your session!
Technical Support
If you have trouble with the conference app, the Zoom links or anything else we're here for you and… throughout the conference.
NOTE: We encourage email contact rather than phone where possible. Please allow up to five (5) minutes for response.
Conference Support (For any general issues related to Conference
Registration / Zoom Link Access) – Shannon Qualls,
squalls@meetingwise.net, (310) 937-9473, x103
Be sure to download and test the app (see below) prior to the conference. If you have trouble it may be that there was an input error in your email address when you registered.
Conference  in a Box
If you registered for the conference by or before 3:00 p.m. PDT on Friday, August 28th, your Box (actually, a large and colorful envelope) is on it's way to you and should arrive by Friday. IMPORTANT NOTE: Your "box" mailed to the address on your online registration form UNLESS you submitted an alternate mailing address to us by noon on Monday, August 24th. IF your box mailed to your college and you won't be there prior to the conference, have no fear. All critical box elements will also be available in the conference app and… your box will be waiting for you when you are able to return to campus. In the event it's helpful, the outside of the envelope reads " Your Conference in a Box has ARRIVED!" and the return address is CSSO, c/o MeetingWise LLC in Manhattan Beach. If you registered after 3:00 p.m. PDT on Friday, August 28th be assured we're still sending YOU a box but… you will not receive it until after the conference.
Zoom Chat
For ALL of the core conference sessions we will be using Zoom Webinar and your video / audio will be disabled. However, we encourage you to use the CHAT box for communications including comments, observations and questions. Be sure your messages are appropriate for the entire group.
The CHAT icon will be at the bottom of your screen. Once opened, you'll see the CHAT box on the right side of your screen. You may view and respond to all public CHATS.
The session moderator will field questions and, time allowing, ask the presenter(s) to respond to as many as possible.
Thank you for your support of CSSO!