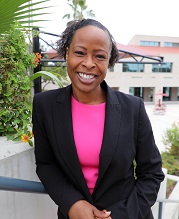 Greetings Colleagues, Guests, and Partners:
In March of 2020, we all left our campuses believing our lives and institutions would only be disrupted for two weeks. Little did we know that two weeks would be two years and counting. COVID-19, social unrest, racial injustices, war and economic hardships continue to impact our country and students. In spite of these ongoing challenges, let's not lose sight of the role we play in helping students improve their lives each and every day by pursuing their career and/or educational goals at one of the 116 community colleges in our state.
The need for student services leaders has never been more profound. As Chief Student Services Officers, we must not only be bold and unapologetic, but radical in our pursuit of racial and social equality for the over 2.1 million students we have the privilege to serve. We cannot remain neutral as we witness injustices.
To this end, I challenge each of you to change the policies and procedures that disproportionally impact our most vulnerable students, to empower your teams to support our students, and to use your positions to lift up the voices that are not always heard.
Our work is not easy and cannot be done alone. As Student Services leaders, we must find a way to look after one another and connect, whether that be within your region or across the state. While our settings may be different, I know at our core we share a common thread – We do this work because we care.
Thank you for this opportunity to serve you as the CSSO President this year. As an organization, we look forward to advocating for our profession and supporting each of you and the success of our students. I look forward to the work we will accomplish this year and the lives we will change along the way.
Kaneesha Tarrant, Ed.D.
Vice President of Student Services, Norco College
President, California Community College Chief Student Services Officers