2020 Annual Statewide Student Services Conference – A Virtual Event!
IMPORTANT: Registration CLOSES at 12:00 p.m. PDT on Friday, September 4th. No exceptions! If you miss the deadline, we'll look forward to seeing you next year. Scroll to the bottom of the pages for details related specifically to registered conference participants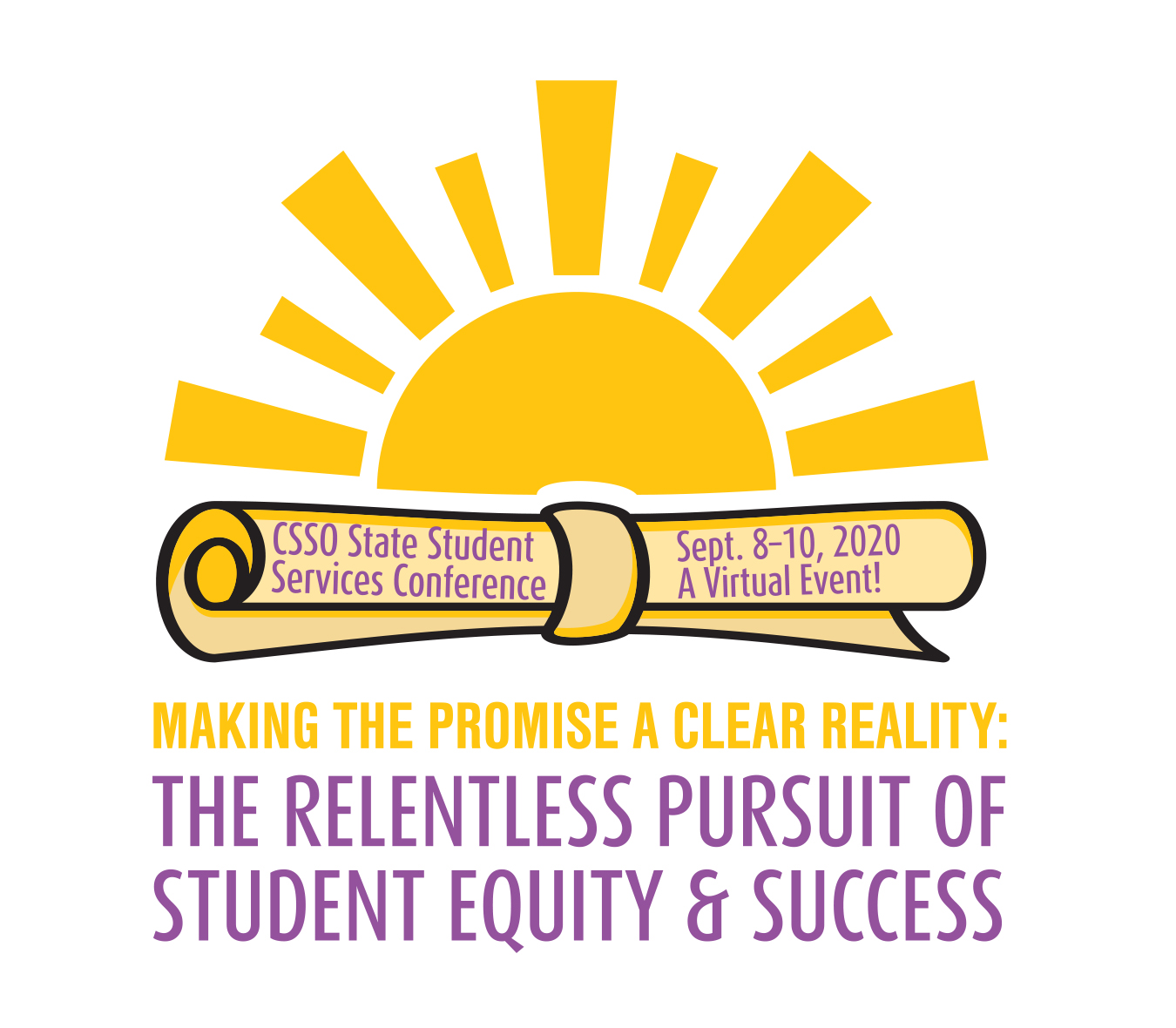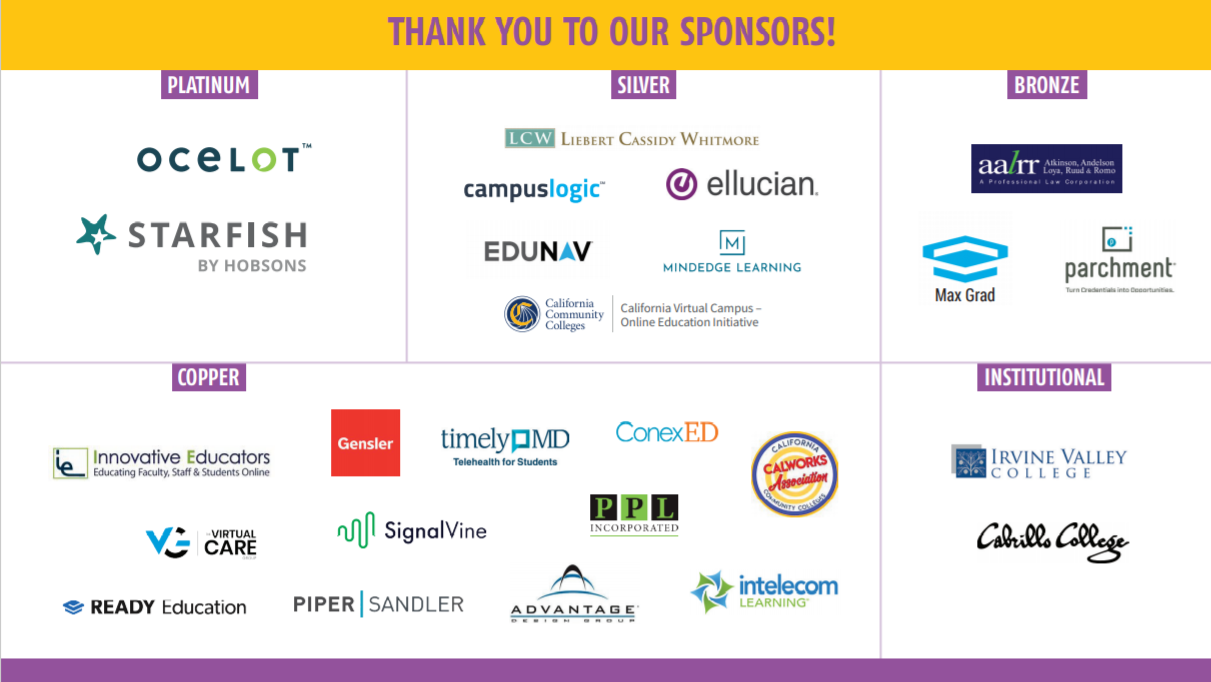 CSSO is pleased to invite you to our 2020 Conference, "Making the Promise a Clear Reality: The Relentless Pursuit of Student Equity & Success." Our annual conference is an opportunity to collaborate with colleagues, to learn from those whose innovative and successful ideas are paving the way to increasing student success. Up to 600 representatives from student services, instruction, categorical programs, the State Chancellor's Office, and a myriad of other constituents will convene virtually. We look forward to seeing you online!
Program of Events
The pre-conference institute sessions are scheduled for Tuesday, September 8th (see further below for details). Core conference activities begin in the afternoon on the 8th and run through Thursday, September 10th. For details, click on the documents below.
Registration
Conference registration rate is $565 regular and $150 for a pre-conference institute session.
SPECIAL VIRTUAL ENHANCEMENT: All registrants will be provided with a 2 for 1 opportunity allowing you to register a 2nd virtual attendee at zero cost if you are already registered for the conference. Your 2 for 1 code (to register your 2nd attendee) will be emailed to you immediately after you register and we encourage immediate registration of your guest in order to meet the deadline..
.
You may register for the full conference, full conference plus a pre-conference institute session or a pre-conference institute session only. IMPORTANT NOTE: See below for details on institute session options before registering. CSSO does not offer one day registration options except for presenters who are presenting same day and are unable to participate in the entire conference.
NEW! You may register multiple people at one time! Once you've started the registration and entered the first person, simply click on "ADD ANOTHER PERSON." Also, when you see the DISCOUNT CODE box, simply ignore it unless you have been given a code. Codes are inserted into the box but apply to very few.
Cancellation Policy:
No refunds will be offered on cancellations made after August 21, 2020. In the event you registered by check and haven't yet paid, you will be billed and held responsible for full payment event if you cannot attend. Substitutions are welcome and may be made in writing up to and including September 4, 2020 (until noon), without penalty.
Pre Conference Institute
For the $150 fee, you may sign up to attend one of six different options at the time you register. The fee includes the session and materials (as appropriate). The sessions are scheduled to run from 8:30 a.m. to 12:00 p.m. on Tuesday, September 8th. TAKE A LOOK AT THE SIX OPTIONS
Questions?
Though we do our best to respond within 24 hours, please allow up to 72 business hours for response (immediate response during the conference). For assistance with…
Conference Registration: Shannon Qualls at squalls@meetingwise.net
Sponsor Information: Stacey Boswell at sboswell@meetingwise.net
Presenters / Speaker Needs: Kara Livingston at klivingston@meetingwise.net
Thank you for your support of CSSO!

INFORMATION SPECIFICALLY FOR REGISTERED CONFERENCE PARTICIPANTS